Healthy Happy Strong YOU in 2017
Starting January 2017!
It's that time of year when we all start thinking of New Year's resolutions, goals and dreams to accomplish in the new year. Many of us plan to shed those holiday pounds, get back in shape and focus on our health.
We have designed a holistic approach to help you achieve your ideal weight in a healthy way incorporating eastern & western medicine for the body, mind and spirit.
We know how hard it to shed pounds and keep them off. Fad diets, starving yourself and feeling guilty when eating is not the most effective way to get slim. Crazy diets will only confuse your body and in the end the pounds come back to haunt us.
At Holistic Touch we have designed a program to help you achieve your goals.
Basic Program
Auricular Acupuncture Group Session 
Twice a week for 6 weeks. 
You may attend both sessions each week.
Using auricular acupuncture points located on the ears have been found to be extremely effective for weight loss. Auricular points for weight loss are stimulated with acupuncture needles for about 30 minutes. The needles will then be removed and ear seeds will be applied. Massage the ear seeds when feeling hungry or stressed.
You will also receive: 
Printed materials to help you stay focused, record your progress and track your measurements.
Access to a private Facebook group support system where you can exchange ideas, recipes, tips and share your concerns.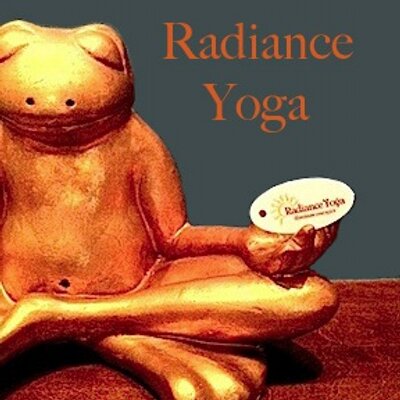 Radiance Yoga will also be offering a special discount to those who sign up for this program!
Basic Package $210
Auricular Acupuncture Sessions
Tuesdays 6:30- 7:30 pm  Fridays 12:30 – 1:30 pm
Start Date: January 10, 2017
Can't make the start date? No worries! You can start your 6 week program any Tuesday or Friday in the month of January, it's just more fun when you can start with friends for support!
Premium Package Upgrade 
an Additional $124:
Slim & Sassy Intro Kit 
1 Vanilla Trim Shake
2 Bottles Slim & Sassy Metabolic Blend
doTERRA Wholesale Membership
Shake Recipes & Guide Book (by email)
Ultra Premium Upgrade an Additional $61 includes all of the above plus:
2 more Slim & Sassy Metabolic Blends
1 Chocolate Trim Shake
Weight-loss Program Guide & Trim Shake Recipes and Slim & Sassy Body Slimming Recipes
Herbal & Nutritional Consultation
For those who are not able to do meal replacement shakes we are offering an herbal with nutritional consultation with licensed acupuncturist & herbalist,
Jeanie Mossa.
We will be discussing various supplements, foods and herbs to help you reach your goals for your specific needs. Please bring a list of all medications you are taking. You will be given information on where to purchase anything recommended.
$50
Regular Rate $60
Herbs not included.
This offer is open to all and not limited to the participants of the Healthy Happy Strong program.